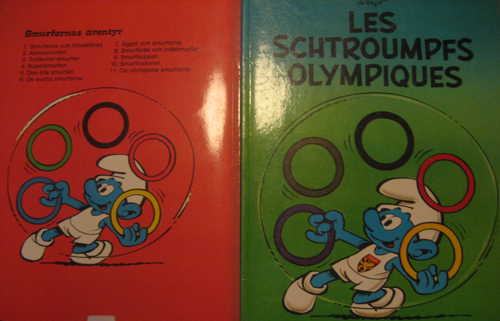 Now when we soon get our olympic sportsmurfs I want to show these differences in the comics. In 1979 the smurf olympic games comic was made for the first time. Then painted with the emblem on the chest compared to the later released album with the same strip.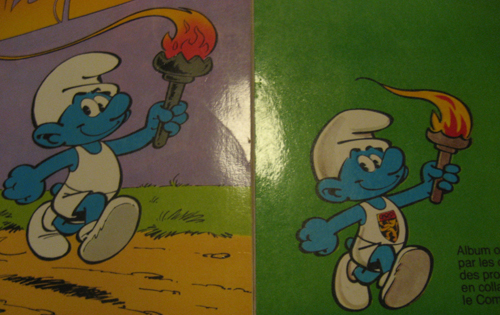 Same on this picture with the torchbearer.
As you see this album was released for Coca Cola, Fanta and Sprite together with the Belgian Olympic committe.
About the sport capsules from 1979. 🙂 Pictures are very similair to the ones on the swedish collecting cards from 1979.
This picture is to prepare you for the winnersmurf, soon to be sold!!! Article 20745 🙂