Naturi helped we finding all new flowers starting to show everywhere in our garden. First this very nice Magnolia Leonard Messel( hybrid M. Kobus and M. Stellata).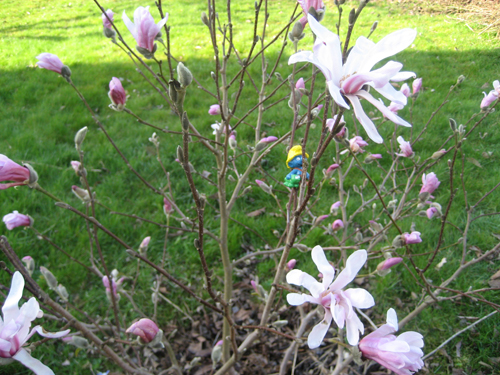 We bought 2 magnolia four years ago, because my wife and I could not agree which to buy. So this was my choice. My wifes choice Magnolia sieboldii is not in bloom yet. 🙂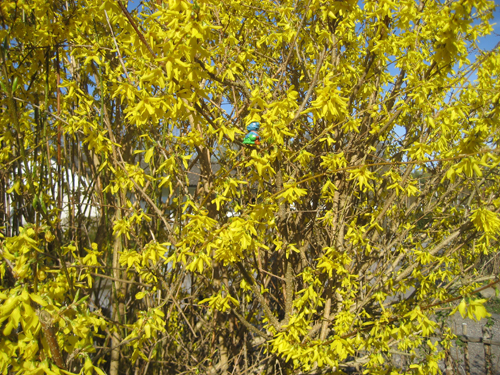 Naturi had a hard time climbing this Forsythia intermedia.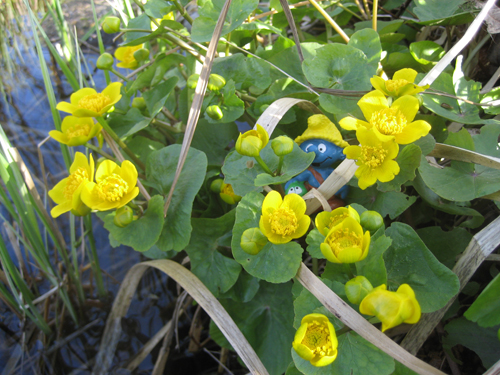 Same lovely yellow colour( like Naturis hat) on this Kingcup, Caltha palustris. Lots of them beside our pond.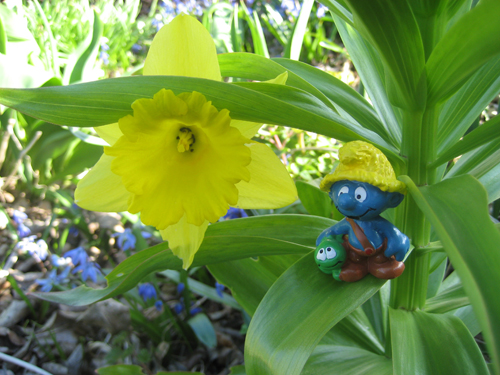 Lots of Daffodils( Narcissus) also.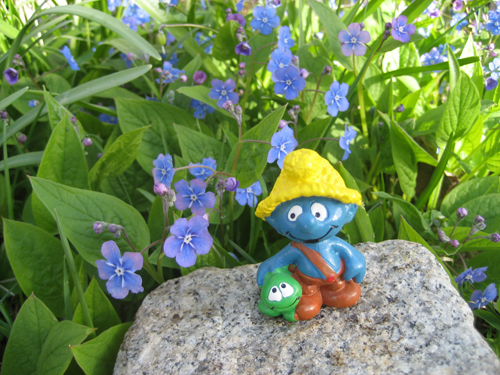 I just love these small "Blue-eyed Mary", Omphalodes verna.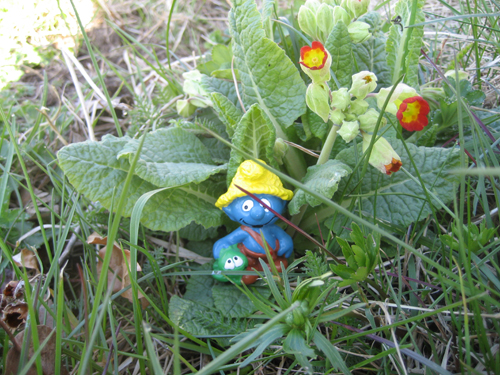 Primula veris. Most of them are yellow in our garden but some are red like this one.
This violet, Viola odorata, has been around for a while now in our garden. My wife get the feeling that the flowers scent is more obvious when the sun shines??? 🙂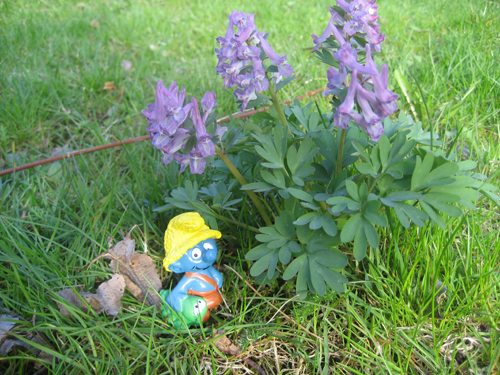 This Corydalis, I think it is C. Solida, starts to spread in the lawn rapidly. More and more every year.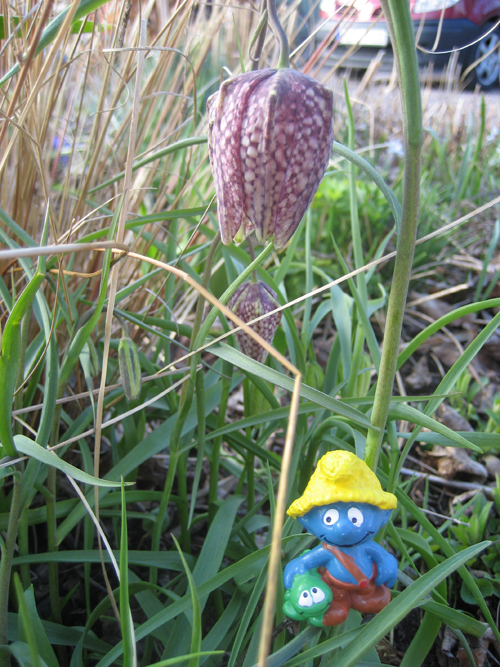 This Fritillaria meleagris is one of the flowers I wanted and got for our garden. 🙂