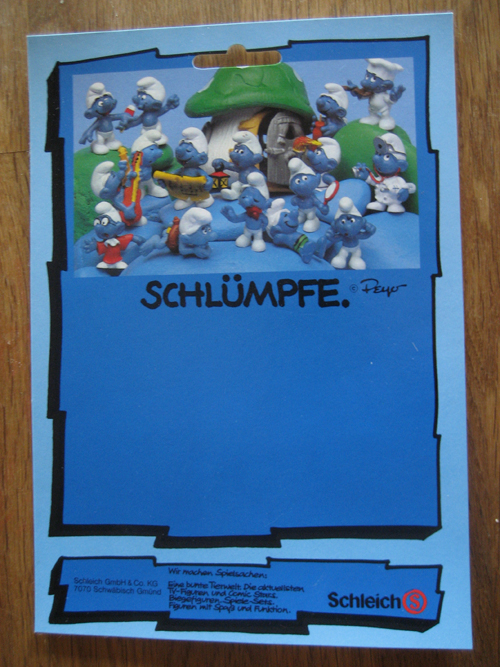 I have this loose card which never have been used. It could actually be used for both supersmurfs and regular smurfs. But the supersmurfs then were still in their boxes on these cards. This card was also used for regular smurfs sold in 2-packs.
As you see on this picture from the Schleich 1985 catalogue a different smaller card was used for the blistercards with only on regular smurf. You can see all 3 variations on Christys site about smurfs in packaging:  http://www.christysbluevillage.com/collection.asp?show=list&group=34
Schleich made these cards in 1984 and made them for 3 years. They were made to fit the blisterwalls 7205, 7206 and 7207. Because of the success in 1984 Schleich made a lot of different variations of these "smurf-o-thek", displays and blister walls. So all numbers 7200 to 7212 were used for different variations as seen in 1985 and 1986 catalogues.